Medical SPA Renewal
Practical Information
Detailed Information

Zwiń

Rozwiń
Object type:

For health and beauty
County:

buski

Community:

Solec-Zdrój

Address:

Solec-Zdrój , ul. Lesna 7

Postal Code:

28-131

Latitude:

50.3648374

Longitude:

20.8828597

Tourist region:

Busko-Zdrój Region

Position:

City
Organizer name:

Hotel Medical SPA

Organizer data:

28-131 Solec-Zdrój, ul. Leśna 7

Phone:

+48 41 370 40 04

Phone (second):

+48 41 370 40 01

fax:

+48 41 370 40 13

Website:
Tourist opinions

Zwiń

Rozwiń
Description
Stress, air pollution, fast food eaten at every opportunity, lack of physical activity – all this does not have any positive influence on health and overall well-being. Most of us use weekends to run our errands – shopping, cleaning up, finishing the previously started work – with no time for rest. And even if we find an hour or two to relax – it"s neither effective nor sufficient to recuperate the tired body.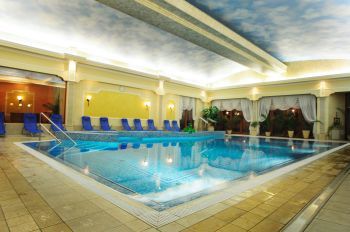 Everyone who wishes to rest needs recuperation of body. Malinowy Zdrój has prepared a special package combining relaxation through effective beauty and rehabilitation treatments, beautiful surroundings and delicious, balanced meals. This combination allows you to take care of your health and give your body and soul some time to rest.
Two-day long rest starts with a bit of relax in the swimming pool where you can enjoy swimming or take hydro-massages. Moreover one can use sauna (dry, Turkish bath, or herbal) with tepidarium or external jacuzzi bathtubs. What happens next depends on you, as you can choose from smoothing facial peeling with chocolate, invigoratingly-scented mask or hand peeling. Later on you can undergo aromatic underwater massage with algae, have a dry massage on "Hydro Jet" water-bed, take relaxing and stimulating bath in therapeutic mud or decide on 4 treatments of your liking from the list of available 16.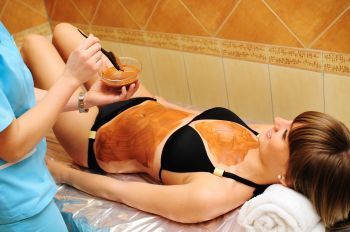 In your free time you can use the fully-equipped gym if only you wish and have power to do so. Malinowy Zdrój offers exclusive accommodation – all the guest are lodged in single or double rooms. The package includes smorgasbord served three times a day and the manned car park. Peace and quiet offered by Malinowy Zdrój, as well as clean air, picturesque, inviting surroundings perfectly complement the treatment, so after two days spent in Malinowy Zdrój you will feel well rested and relaxed, whereas your body will feel recuperated and full of energy to deal with the oncoming days with full speed.

The offer is presented by:
Malinowy Zdrój Medical SPA
ul. Leśna 7
28-131 Solec-Zdrój
Phone: +48 41 370 40 04
E-mail: rezerwacja@malinowyzdroj.pl
www.malinowyzdroj.pl
Location
Hidden text line that is needed to fix map width
20.8828597
50.3648374
Solec-Zdrój, ul. Lesna 7
Medical SPA Renewal