Rahabiliation and Therapeutic Stay in Nida Sanatorium
Practical Information
Detailed Information

Zwiń

Rozwiń
Object type:

For health and beauty
County:

buski

Community:

Busko-Zdrój

Address:

Busko-Zdrój , ul. Rzewuskiego 9

Postal Code:

28-100

Latitude:

50.4540473

Longitude:

20.7222212

Tourist region:

Busko-Zdrój Region

Position:

City
Organizer name:

Sanatorium "NIDA – ZDRÓJ"

Organizer data:

28-100 Busko-Zdrój, ul. Rzewuskiego 9

Phone:

+48 41 378 24 91

E-mail:

Website:
Tourist opinions

Zwiń

Rozwiń
Description
Rehabilitation and medical stays are always aimed at patients with particular conditions. Right set of treatments and experienced team of specialists give patient the help he or she needs. Sanatorium Nida offers professional therapy based on strong springs of sulphide water to disabled patients, patients after operations or those with various motor organs conditions – rheumatism, motor dysfunction, neurogical conditions, skin and peripheral nervous system conditions.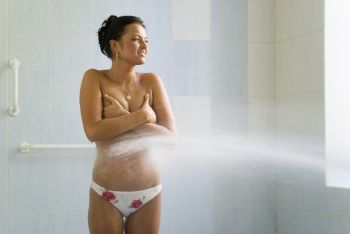 The package prepared by Sanatorium Nida includes 14 day-long stay with rehabilitation and medical treatments aimed at patients' health and physical condition general improvement. The right set and application of treatments offered by the Psychotherapeutic Facility
- gives pain relief;
- relaxes tissues and improve their blood supply;
- increases the mobility of joints and spine which improves patient"s fitness.
Each patient is given a set of treatments suitable for his or her condition, overall fitness and the aim he or she wants to achieve. Upon arranging the schedule for each day, the doctor selects the best option from the wide range of possibilities:
- sulphide and hydrogen sulphide baths;
- rehabilitation swimming pool;
- individual gymnastics;
- group gymnastics;
- therapeutic mud compress;
- classical massage;
- pearl bath;
- whirpool and vibrating massages;
- 4-chambre bath;
- underwater massage and spray shower;
- galvanizing;
- ionthophoresis (of aqueous medical mud extract);
- diadynamic;
- interdyn;
- ultrasounds, magetron, pulsatronic;
- sollux lamps;
- quartz lamps;
- cryotherapy;
- lasertronic;
- infra-red capsule;
- Hydro-Jet;
- Bioptron lamp;
- Q. Light lamp.

Cuisine suitable to the requirements of patient"s diet and Sanatorium"s surroundings –private recreation park are additionally beneficial for the therapy. Substantial sun exposure is crucial for the patients" mental well-being. Various events – bonfires, dances and concerts of resort orchestra are organised. The patients of good physical condition can use sport and active leisure facilities (swimming pool and tennis court).

The offer proposed by:
Sanatorium "NIDA – ZDRÓJ"
ul. Rzewuskiego 9
28-100 Busko-Zdrój
Phone: +48 41 378 24 91
E-mail: nida@sanatoria.com.pl
www.sanatorium-nida.pl
Location
Hidden text line that is needed to fix map width
20.7222212
50.4540473
Busko-Zdrój, ul. Rzewuskiego 9
Rahabiliation and Therapeutic Stay in Nida Sanatorium