Raspberry Paradise
Practical Information
Detailed Information

Zwiń

Rozwiń
Object type:

For health and beauty
Holiday sweet laziness
County:

buski

Community:

Solec-Zdrój

Address:

Solec-Zdrój , ul. Leśna 7

Postal Code:

28-131

Latitude:

50.3648374

Longitude:

20.8828597

Tourist region:

Busko-Zdrój Region

Position:

City
Organizer name:

Malinowy Zdrój Hotel Medical SPA

Organizer data:

28-131 Solec-Zdrój, ul. Lesna 7

Phone:

+48 41 370 40 04

Phone (second):

+48 41 370 40 01

Telephone (special):

+48 41 370 40 03

fax:

+48 41 370 40 13

E-mail:

Website:
Tourist opinions

Zwiń

Rozwiń
Description
Everyday hubbub, hurry, lack of sleep and bad eating habits make our body feel tired and longing for relaxation and renewal. Additional dullness of the cities we live in, artificial light in the offices and daily humdrum creates the need for comfort, few minutes of delight or perhaps longer relaxation. A theme Package Raspberry Paradise is the fulfilment of such dreams and the way to leave everything behind and dive deep into the atmosphere of friendship and kindliness.

A wide range of therapeutic treatments allows you to feel comfortable, whereas massages give you holistic harmony of body and spirit which will add colour to the world around you.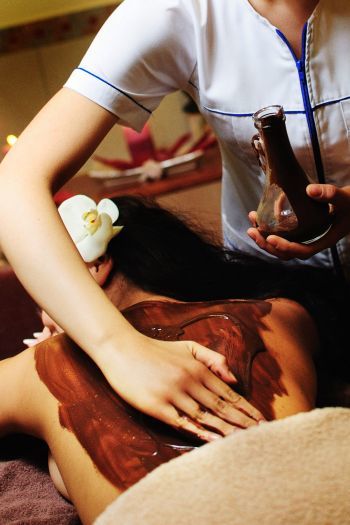 The package includes 7 days with 30 various treatments, such as:
- SPA capsule with sulphide mask;
- dry massages on the "Hydro Jet" water bed;
- salt cave sessions;
- French green clay compresses;
- classical, vibratory and underwater massages;
- anti-cellulite aloe treatment;
- goat milk, sea salt or therapeutic mud baths;
- chocolate treatment;
- swimming pool with hydro massages;
- sauna, herbal sauna, Turkish bath with tepidarium;
- external Jacuzzi.

Additional bonus to the package is the beautiful Ponidzie region with numerous bicycle and tourist routs which encourage you to take everyday walks or rides. However, if your will and strength say yes, but the weather says no to hiking, you can still use fully-equipped gym facility. Moreover, Malinowy Zdrój offers luxurious accommodation. All single and double rooms are comfortable, cosy and fully-equipped, allowing you to take a rest any time you want. Smorgasbord, served three times a day, gives you the choice of your favourite dishes and – if such need arises – possibility to stick to your fixed diet. The car owners can park in the manned car park.
Malinowy Raj means deep biological renewal which is so hard to find in everyday life. It is a rest from polluted air, fumes and constant noise. The location of Malinowy Zdrój guarantees peace, quiet and clean air. All that makes the week in Raspberry Paradise an effective way to relax and the experience you'd love to repeat.

The package is offered by:
Malinowy Zdrój Hotel Medical SPA
ul. Lesna 7
28-131 Solec-Zdrój
Phone: +48 41 370 40 04
erybak@malinowyzdroj.pl
www.malinowyzdroj.pl
Location
Hidden text line that is needed to fix map width
20.8828597
50.3648374
Solec-Zdrój, ul. Leśna 7
Raspberry Paradise