The Fern Flower Route of Świętokrzyskie
Practical Information
Detailed Information

Zwiń

Rozwiń
Object type:

Educational
Weekend for young people
Organizer name:

Local Initiative Group – Wokół Łysej Góry

Organizer data:

26-004 Bieliny, ul. Partyzantów 17

Phone:

+48 41 302 50 94 w. 213

fax:

+48 41 302 61 07

E-mail:

Website:
Tourist opinions

Zwiń

Rozwiń
Description
"The Fern Route of Świętokrzyskie" is created for all those who share deep interest in ecology and enjoy staying in the wild, untouched by the human hand nature. It is going to be a real ecological journey into the land of memorable landscapes and unique in the scale of Europe flora. The 4,5 km long route is going to lead from Huta Stara through Huta Podłysica to Huta Szklana.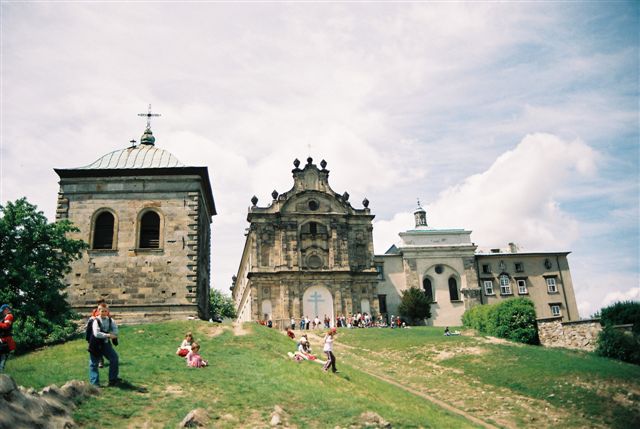 The trail is going to lead through the Świętokrzyski National Park buffer zone and is going to be marked with guideposts. Information plates are going to be set up along the whole route in order to point the most interesting specimen of flora and fauna as well as to introduce the history of the region. True nature lovers will be able to broaden their knowledge at ecological stands. And there is a lot to learn, as there are numerous curiosities from the world of nature which cannot be seen anywhere else in Poland or even in Europe. The land of Bieliny Commune belongs to the Łysogórski Floral Land of Świętokrzyskie with over 40 protected species including 11 species which are endangered in Europe.
Following "The Fern Route of Świętokrzyskie" is a leisure time activity in which education is combined with open air fun. Few interesting scenarios based on the educational path has been prepared for the groups. Not only does such journey through Świętokrzyskie teach respect to nature, but also it educates on the abundant past of the region.
The Fern Route ends at the foot of the Łysa Góra on the top of which spiritual and cultural life of Świętokrzyskie is gathered in the Holy Cross Sanctuary. The hill is famous not only because of the monastery, but also because of characteristic to Świętokrzyski Mountains gołoborza (boulder fields). The Natural and Sylvan Museum in one of the monastic buildings gathers geological, archaeological as well as flora and fauna exhibits from the Świętokrzyski National Park which has been painstakingly collected for decades.
Practical Information:
"The Fern Route of Świętokrzyskie" is about 4,5 km long. It is going to lead from Huta Stara through Huta Podłysica village to Huta Szklana. It is going to be marked with information plates and guideposts. The route connects flora and fauna sites and few roof shelters with tables and benches. The route is going to be easily accessible and comfortable for both bigger groups, families with small children (in prams) and handicapped alike. Web page is under construction. The trail is going to be ready in 2010.

The offer propsed by:
Local Initiative Group – Wokół Łysej Góry
ul. Partyzantów 17
26-004 Bieliny
Phone: +48 41 302 50 94 w. 213
E-mail: wokollysejgory@wp.pl
www.wokollysejgory.pl