The Sulima Offer
Practical Information
Detailed Information

Zwiń

Rozwiń
Object type:

For business
County:

staszowski

Community:

Staszów

Address:

Kurozwęki , ul. Zamkowa 3

Postal Code:

28-200

Latitude:

50.5899865

Longitude:

21.104964

Tourist region:

Staszów Region

Position:

Countryside
Organizer name:

The Palace in Kurozwęki

Organizer data:

28-200 Kurozwęki, ul. Zamkowa 3

Phone:

+48 15 866 72 72

fax:

+48 15 866 72 36

E-mail:

Website:
Tourist opinions

Zwiń

Rozwiń
Description
We all used to live in our own unbound world of children fantasises and dreams. With a paper crown on our heads we would imagine that we were kings and princesses dancing in the biggest ballrooms in the whole world. Some of us would save the lives of our friends simply by hiding in the trees or in the grandparent"s attic. We would all go treasure hunt and do the best we could only to find the lost chest full of gold. And you are wrong if you think that such dreams can never come true. Just go to the magnificent palace complex of Kurozwęki to see that it is never too late to pursuit the dream of your child within.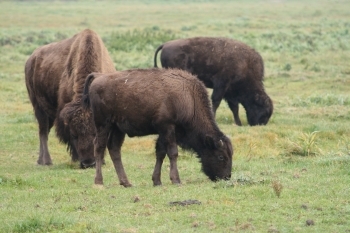 The guests will find themselves in the renovated chambers, stylish ballroom and winding cellars with numerous corners. Additional concerts and dance shows create the atmosphere of the times of Polish gentry.
The palace surroundings is full of surprises. One of them is the only American bison herd of over 80 head in Poland. It can be seen during a walk or on the extraordinary safari ride.
Sightseeing trip by a real Hummer can turn out to be the real adventure, especially if you decide to drive this giant of steel. And if this alone is not enough, you can try additional thrill - a role-playing game, in which the aptness in operating off-road vehicles is not enough, as smartness, perceptiveness and ingeniousness is also crucial. Moreover, one has to try to get through the original corn maze of 5 kilometres of total path length leading (most of the time) astray. A hundred-meter rope slide, field games, paintball shooting range or treasure hunt in the cellars of the palace will definitely keep you busy for the whole stay in Kurozwęki.
The discriminating tastes of gourmets will be satisfied by exquisite cuisine with bison steak or sirloin in the menu. A visit to Kurozwęki is a trip to the world of children fantasies with open air activities and great fun. It"s a place in which the past meets today.
The complex offers 50 beds in the palace and other buildings of the whole complex. The conference and dining room can host up to 150 guests..
The restaurant specialises in bison dishes and the Polish cuisine, whereas the café serves delicious deserts. There is a grill bar and Pizza House as well.
The palace organises:
- seminars, conferences and company events;
- parties and theme feasts for groups;
- family meetings – wedding receptions, communion and baptisms.

The offer is proposed by:
The palace complex in Kurozwęki
ul. Zamkowa 3
28-200 Kurozwęki
Phone: +48 15 866 72 72
E-mail: rezerwacje@kurozweki.com
www.bizony.com
Location
Hidden text line that is needed to fix map width
21.104964
50.5899865
Kurozwęki, ul. Zamkowa 3
The Sulima Offer