Winter Witch Meetings
Practical Information
Detailed Information
Tourist opinions
Detailed Information

Zwiń

Rozwiń
General
Object type:

For business
Location
Address:

Województwo Świętokrzyskie

Position:

Mountains
Contact details
Organizer name:

Łysogóry Travel Agency

Organizer data:

Chęciny - Jaskinia Raj , ul. Dobrzączka

Phone:

+48 41 366 30 15

fax:

+48 41 366 44 14

E-mail:

Website:
Tourist opinions

Zwiń

Rozwiń
Description
The land of Świętokrzyskie is where magic and wizardry still live in traditions and common beliefs. It may seem that winter is time when all the witches get off their brooms and the brigands get back to their caves hidden in the uncharted mountains. To some extent it is true, yet it is not exactly the case. In the wintertime a witch can be met on the slopes, skiing somewhere in the unknown direction.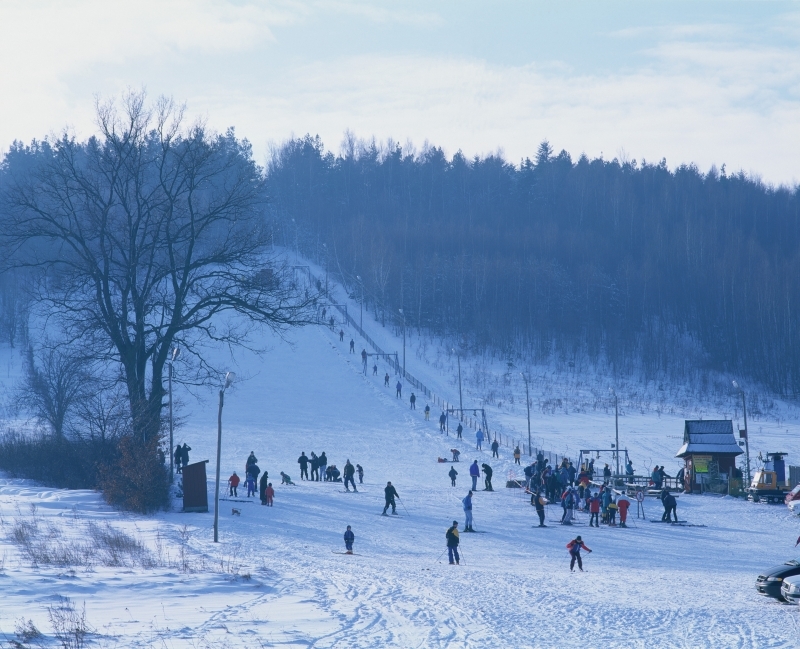 If you wish to follow in their footsteps, the skiing instructor will eagerly help you to master the basics or more advanced skiing techniques. The beginners as well as advanced skiers have well prepared, fully lit routes and ski rental at their disposal. Moreover, the routes have various inclination and length, so that everyone can find something to suit his or her needs. You don"t have to stand in the long queues in order to use lift and the fun is endless!
Trees covered in snow, dark woods, the neighing of horses and the glare of torches – that"s how a sleigh ride to the top of Łysa Mountain (Łysa Góra) looks like. In the amazing scenario one can meet a real witch along with Madej the brigand who would eagerly tell the legends of the region. Later on they would invite everyone to the feast by the bonfire. Regional cuisine, mood music, the sound of crackling wood create the perfect mood for fun. There is a wide range of accommodation facilities of various standard and prices available at the ski resorts. The gourmets for regional cuisine will be satisfied as well – there is a number of inns serving regional titbits by the slopes. Those who are interested in the history of the Świętokrzyskie Mountains can always hire the guide who knows numerous spine-chilling stories.
Winter Witch Meetings is pure pleasure and magic of the region alike. It"s not only a chance to learn how to ski, but also an opportunity to learn old traditions of the Świętokrzyskie Voivodeship.

Proposition is offered by:
Łysogóry Travel Agency
26-060 Chęciny - Jaskinia Raj
Phone: +48 41 366 30 15
E-mail: bkrawczynska@lysogory.com.pl
www.lysogory.com.pl