Around Starachowice
Practical Information
Detailed Information

Zwiń

Rozwiń
Object type:

Bicycle

Difficulty of the route:

Advanced

Route route:

Starachowice

Locations on the route:

Starachowice – zalew Pasternak – Lubianka – Radkowice – Bronkowice – Wykus – Mostki – Rataje – Wąchock – Lipie – Starachowice

Attractions on the route:

Musuem of Nature and Technique, Church of Holy Trinity, Timber Church in Radkowice, "Wykus" Reserve, Cistercian Abbey in Wąchock, Palace of Schoenberga

Route length:

62km
Tourist region:

Starachowice Region
Organizer name:

Inter-School PTTK Branch in Starachowice

Organizer data:

27-200 Starachowice, ul. Kielecka 3

Phone:

+48 41 275 52 44

Phone (mobile):

+48 661 559 505

E-mail:

Website:
Tourist opinions

Zwiń

Rozwiń
Description
The route leads mainly through the forest. However, there are its monuments of architecture and technology, interesting museums and places connected with the struggles for independence.
Course: Starachowice przy Ekomuzeum (ul. Wielkopiecowa 0 km) – zalew Pasternak (0,6 km) – Lubianka – Radkowice (13,7 km) – Bronkowice – Wykus (22,3 km) – Mostki – Rataje – Wąchock (42,3 km) – Lipie (56 km) – Starachowice (62 km)
Lenght: 62 km
Colour: red
Difficulty: intermediate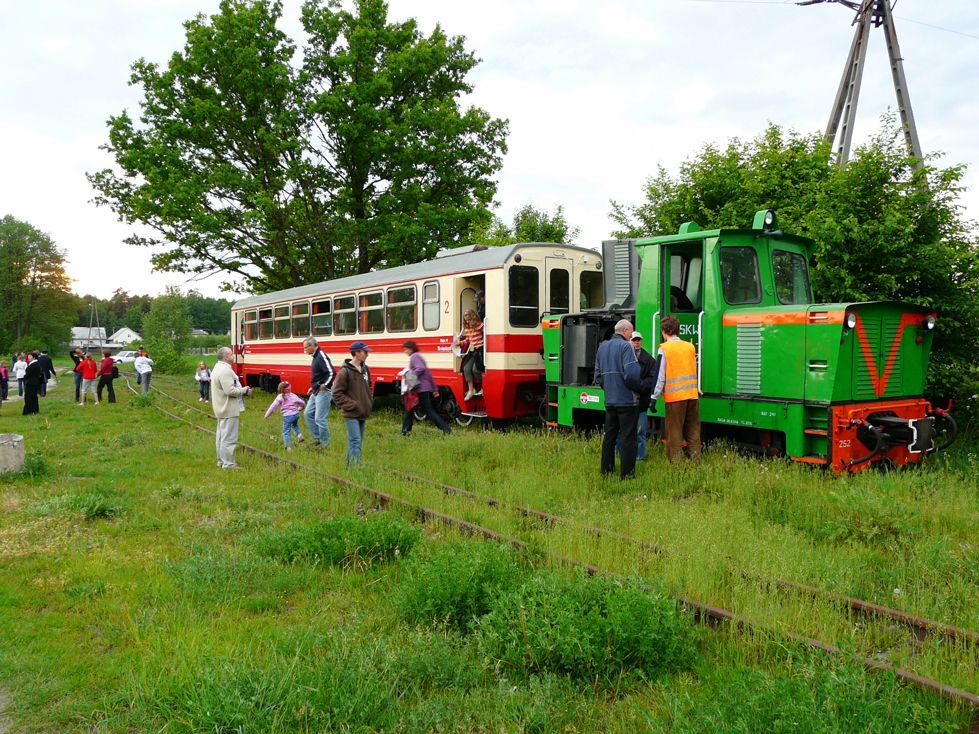 Starachowice - In the Middle Ages, the area of the present-day city was in the possession of the Cistercian Order. Burial grounds from the early medieval period were found here, and they bear witness to the existence of tribal settlements. Roman denarii, a Roman sward and graves from that period prove that the local inhabitants maintained trade relations with the Roman Empire (2nd-3rd cc.). An Old Polish Industrial Center and an industrial agglomeration in its neighborhood were set up in the 19th century on the initiative of Stanisław Staszic. Soon, Starachowice became the biggest center of metallurgical industry in the Kingdom of Poland. Considered a unique facility, the Big Furnace from that time was entered on the UNESCO World Heritage List of Industrial Monuments in 1992. Experience and traditions of the local people helped much to manufacture first "Star" trucks as soon as in 1948; they were constructed in the Starachowice Factory of Heavy Trucks.
Radkowice - village is located on the Trail of Wooden Architecture because of the precious relic, which is the parish church of Holy Virgin Mary of Częstochowa. The church was built in timbered and consists of a square nave and a narrower presbytery. Roofs have the unique beauty. Neo-Gothic altar with a painting of Saint Antoni with the Child is located in the chapel. One should notice the windows from 17 century.
Wykus- founded in 1978 reserve is located in the Sieradowicki Landscape Park. There are protected natural forest communities. Elevation (323 m n am) consisted of base Polish insurgents and guerrillas during the January Uprising (branches Mariana Langiewicza) and World War II (first under the command of Major Henryk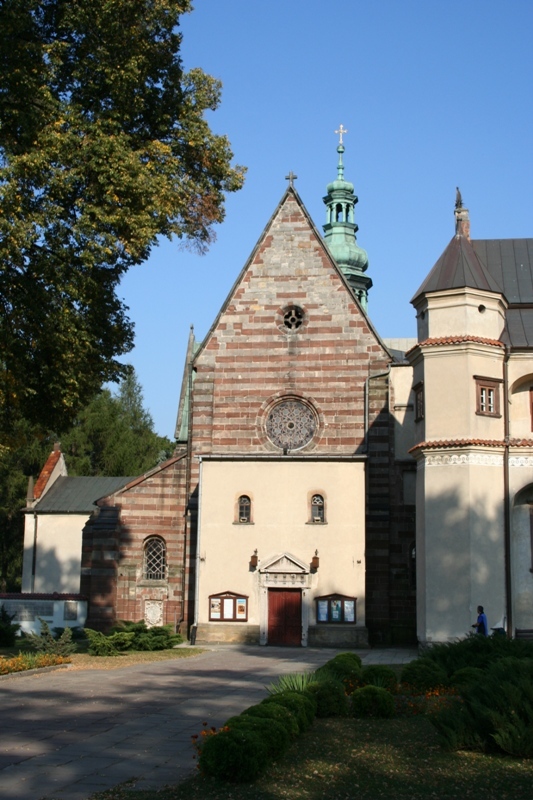 Dobrzanski "Hubal", then John Piwnik "Grim"). Today, the turbulent history of this place provides a chapel with a painting of Sorrow, on the walls of which bear signs of pseudonyms and numerous graves of the fallen guerrilla in the woods around Wykus.
Wąchock - by majority of Poles, the name of Wąchock is associated with sołtys (village head) who has been a hero of hundreds of jokes for a few decades. Neverthless, the origins of Wąchock go back to the 12th century, when settlement developed around the Cistercian Abbey. The Cistercians were brought to Wąchock by bishop Gedeon in 1179, a few dozen years after they had built their first monastery in Jędrzejów. The population of the area was quickly growing due to the development of a sandstone quarry, mining and metallurgical industries on the territory of Cistercian estate. In 1454 Wąchock was granted its municipal rights. The town witnessed a few important historical events shuch as the battle of Polish troops of general Marian Langiewicz against the Russian army in 1863: it was one of the decisive clashes during the January Uprising. Wąchock lost its municipal rights following the fall of the uprising. It regained its municipal rights in 1994.

More information: www.sejmik.kielce.pl