Exploring the Beauty of Świętokrzyski National Park - On the Chełmowa Hill
Practical Information
Detailed Information
Tourist opinions
Detailed Information

Zwiń

Rozwiń
General
Object type:

Walking

Difficulty of the route:

Beginners

Route route:

Kielecki

Locations on the route:

Nowa Słupia – Chełmowa Góra – Pokrzywianka Górna – Grzegorzewice – Wałsnów – Stara Słupia – Nowa Słupia
Location
Tourist region:

Kielce Region
Keeper of the trail
Organizer name:

Świętokrzyski PTTK Branch in Kielce

Organizer data:

25-007 Kielce, ul. Sienkiewicza 29

Phone:

+48 41 344 77 43

fax:

+48 41 344 59 14

E-mail:

Website:
Tourist opinions

Zwiń

Rozwiń
Description
Established already in 1920. reserve in Chelmowa, has become the nucleus of the Świętokrzyski National Park. The proposed route allows to become acquainted not only with the nature of the Świętokrzyskie region, but also the treasures of material culture.
Course: Nowa Słupia – Chełmowa Góra – Pokrzywianka Górna – Grzegorzewice – Wałsnów – Stara Słupia – Nowa Słupia
Marking: section Nowa Słupia – Grzegorzewice – Wałsnów - black marking; section Wałsnów – Nowa Słupia –blue marking.
Time: about 3,50 h (Time does not include sightseeing).
Lenght: 13 km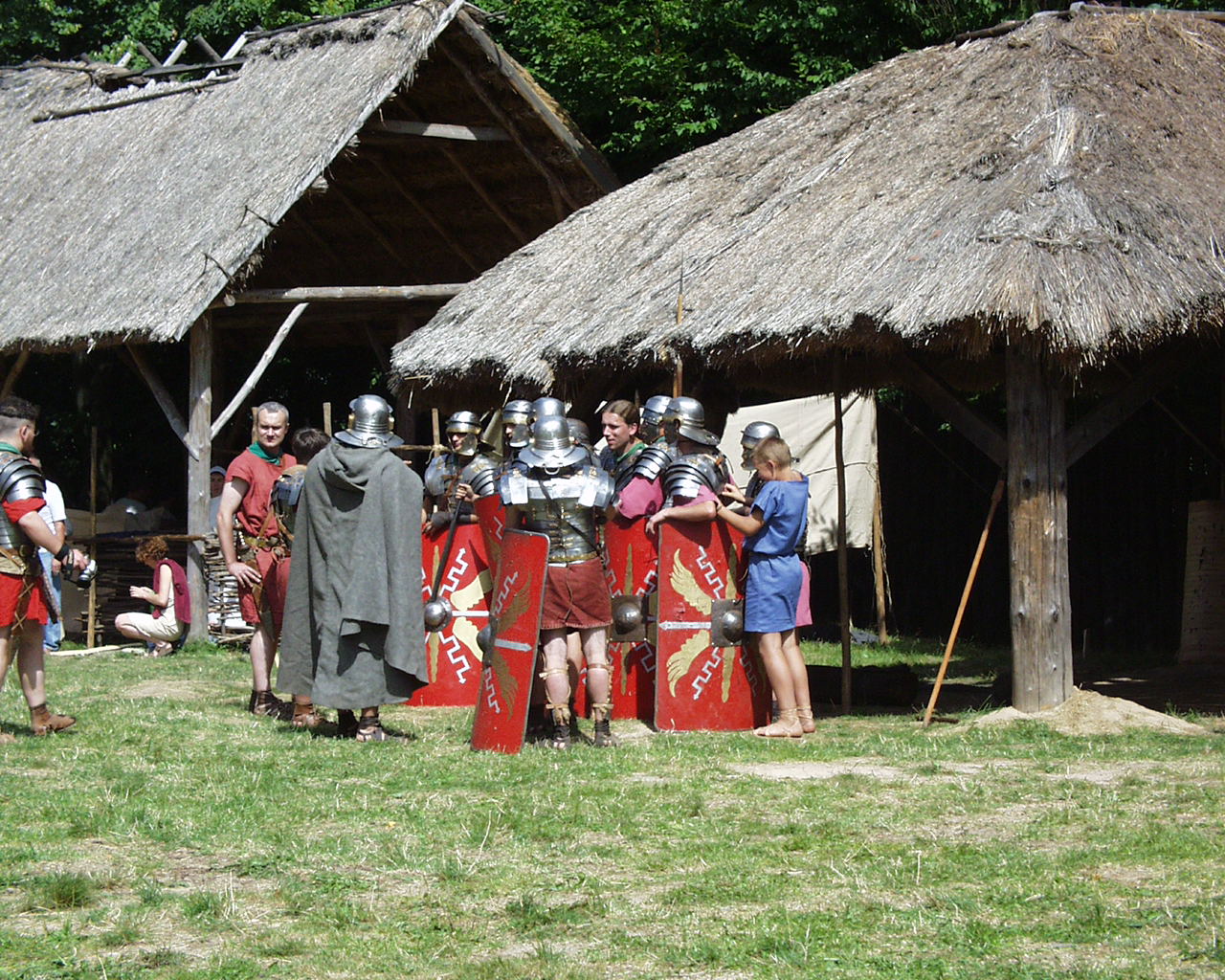 Nowa Słupia - the area of the present Nowa Słupia was visited already in the 2nd c. BC. by pilgrims aimed to head for the summit of Bald Mountain or merchants interested in buying iron. The monks from Holy Cross founded a town of Nowa Słupia in 1351. The new town obtained many privileges from king Władysław Jagiełło. It based its economy on services rendered pirgrims. Dedicated to St Lawrence, the oldest parish church in Nowa Słupia was erected in 1678. Lateral naves and sacristy were added after World War II. Its interios contain barrel vaults with late-Renaissance stucco works and Baroque side alters (18th) with paintings featuring Our Lady with the Infant and St Anna – Mother of the Holy Virgin. Every year in August an archeological festival known as Dymarki Świetokrzyskie is organized in Nowa Słupia in order to demonstrate visitors the ancient ways of smelting iron ore. Worth a visit is the Mieczysław Radwan Museum of Ancient Metalurgy.
Chelmowa Mountain (351 m) - the highest mountain of Pokrzywiańskie Range, completely overgrown with mixed forest. The most valuable component of a Polish larch trees, which reaches a height of 35 m in diameter over 1.5 m. Forests of Chełmowa Mountain were protected in 1920, when the first reserve was created here. Currently, these areas with an area of 183 ha are perceived as enclave of National Park of the Świętokrzyskie. One should notice the characteristic curved tree trunks, and a large number of ant hills on the south side of the mountain. In the forest we found 83 bird species (out of 150 present in the Kielce region). At the top of Mount Chełmowa stands the statue of Professor Marian Raciborski.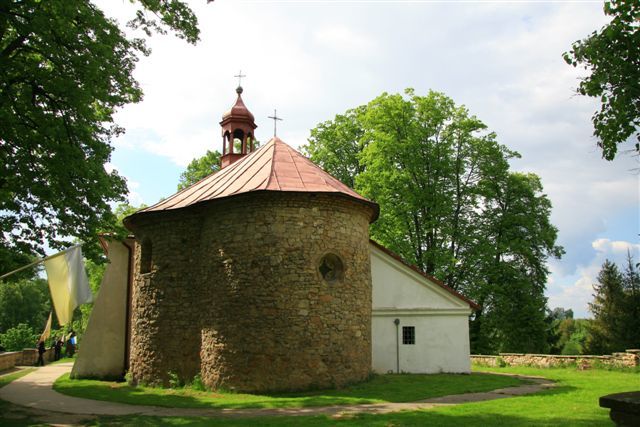 photo A. Konopacki

Grzegorzewice - in the village is the church, which consists of two parts: old - Romanesque stone rotunda and the nave, added in 1624. The oldest part of church is characteristic of defensive style, typical for churches built in the 11th and 12th centuries. It was built by very primitive technique and originally were not plastered. Over meter thick walls, with small high-placed windows show the characteristics defense style, typical for architecture of those years. Renaissance stone portals lead inside. Romanesque baptistery is perceived as the oldest monument in the church. From authentic hole, after rebuilding in 1627, only one small Romanesque window with four-leaves clearance has preserved.