From Świętomarz to Starachowice
Practical Information
Detailed Information

Zwiń

Rozwiń
Object type:

Bicycle

Difficulty of the route:

Intermediate

Route route:

Locations on the route:

Świętomarz – Tarczek – Radkowice – Starachowice - Tychów Stary – Trębowiec - Osiny - Pakosław - Iłża

Attractions on the route:

kościół romański pw. św. Idziego w Tarczku, Kościół Parafialny pw. M. B. Częstochowskiej w Radkowicach, Muzeum Przyrody i Techniki, Ekomuzeum im. Jana Pazdura, kościół p.w. Św. Trójcy w Starachowicach

Route length:

51km
Tourist region:

Starachowice Region
Other
Organizer name:

Inter-School PTTK Branch in Starachowice

Organizer data:

27-200 Starachowice , ul. Kielecka 3

Phone:

+48 41 275 52 44

fax:

+48 41 275 52 44

E-mail:

Website:
Tourist opinions

Zwiń

Rozwiń
Description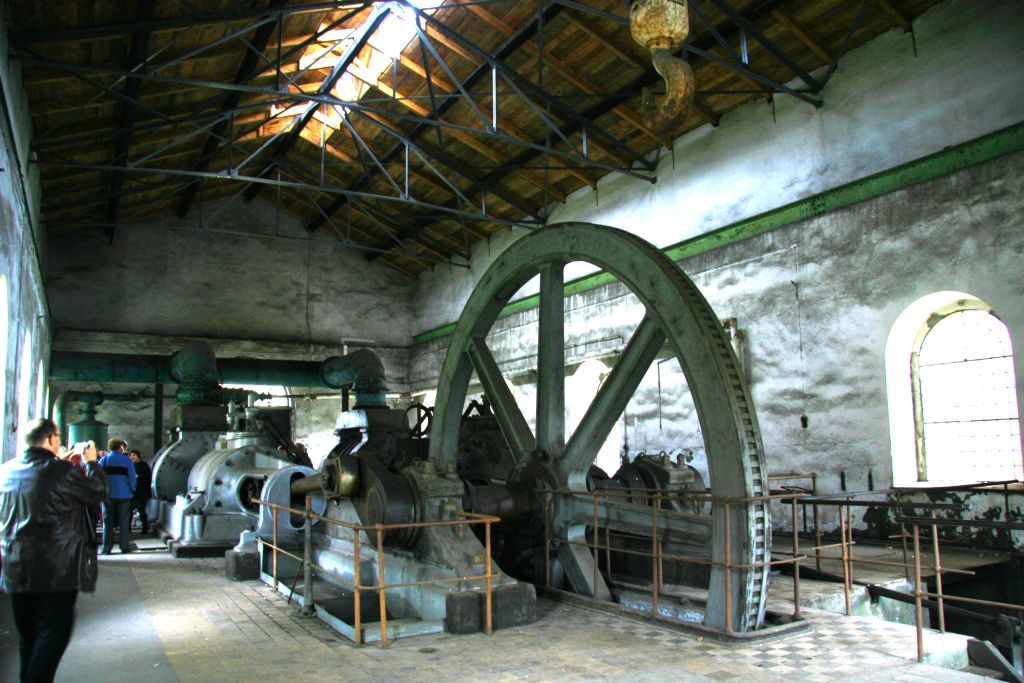 The trail goes beyond the boundaries of Voivodship, and its part coincides with the red trail Cedzyna - Opatów. Most of the trail is flown along asphalt roads, and only small along ducts forest.
Course: Świętomarz – Tarczek (2,5 km) – Radkowice (9 km) – Starachowice (18 km) - Tychów Stary (27 km) – Trębowiec (34 km) - Osiny (38 km) - Pakosław (44 km) - Iłża (51 km)
Lenght: 51 km
Colour: black
Świętomarz – the name of the village derived from goddess Marzanna worshiped by Salvias. Świętomarz is famous for its outdoor dymarka position of 231 b. Ch. In addition, there is a gothic church of the Assumption of Holy Virgin Mary from 1367 - 1434, rebuilt in the twentieth century. Romanesque baptistery as well as timber belfry are worth to see.

Tarczek - in the Middle Ages Tarczek was the property of the Bishops of Cracow and an important trade fair settlement. One can see 13th - century Romanesque church dedicated. Saint Giles founded by Władysław Herman. One of the most beautiful is late-Gothic portal and Renaissance triptych (approximately 1540r.), the presentation of the Resurrected Christ in the center. The walls are decorated with late Renaissance polychrome remnants. Next to the church 19th century timber belfry is situated as well as monuments: 300-year-old linden trees and 200-year-old poplar.
Radkowice - village is located on the Trail of Wooden Architecture because of the precious relic, which is the
photo A. Drzewiecka
parish church of Holy Virgin Mary of Częstochowa. The church was is timbered and consists of a square nave and a narrower presbytery. Roofs have the unique beauty. Neo-Gothic altar with a painting of Saint Antoni with the Child is located in the chapel. One should notice the windows from 17 century.
Starachowice - In the Middle Ages, the area of the present-day city was in the possession of the Cistercian Order. Burial grounds from the early medieval period were found here, and they bear witness to the existence of tribal settlements. Roman denarii, a Roman sward and graves from that period prove that the local inhabitants maintained trade relations with the Roman Empire (2nd-3rd cc.). An Old Polish Industrial Center and an industrial agglomeration in its neighborhood were set up in the 19th century on the initiative of Stanisław Staszic. Soon, Starachowice became the biggest center of metallurgical industry in the Kingdom of Poland. Considered a unique facility, the Big Furnace from that time was entered on the UNESCO World Heritage List of Industrial Monuments in 1992. Experience and traditions of the local people helped much to manufacture first "Star" trucks as soon as in 1948; they were constructed in the Starachowice Factory of Heavy Trucks.

More information: www.sejmik.kielce.pl