Through Krasna Valley
Practical Information
Detailed Information

Zwiń

Rozwiń
Object type:

Bicycle

Difficulty of the route:

Intermediate

Route route:

Konskie

Locations on the route:

Sielpia – Barak – Miedzierza – Strażnica – Przyłogi – Adamek – Komorów – Krasna – Serbniów – Rogowice – Długojów – Szałas – Luta – Krasna – Mokra – Duraczów – Błotnica – Czarniecka Góra

Attractions on the route:

Musueum of Staropolskie Industrial Center, Reservoir, neo-Romanesque church in Miedzierza, "Górna Krasna" Reserve

Route length:

54,6km
Tourist region:

Końskie Region
Organizer name:

PTTK Branch in Końskie

Organizer data:

26-200 Końskie, ul. Partyzantów 1

Phone:

+48 41 372 31 70

fax:

+48 41 372 31 70

E-mail:

Website:
Tourist opinions

Zwiń

Rozwiń
Description
This picturesque route leads mostly asphalt roads. The main attraction is Museum of Old Polish Industrial Region in Sielpia as well as "Góra Krasna" reserve.

Course: Sielpia (0 km)– Barak – Miedzierza (6 km) – Strażnica (10,9 km) – Przyłogi (13,4 km) – Adamek (18 km – Komorów (19,5 km) – Krasna (21 km) – Serbniów (25,5 km) – Rogowice (28,4 km) – Długojów (32,5 km) – Szałas (34,8 km) – Luta – Krasna (41,6 km) – Mokra (46,6 km) – Duraczów (48,6 km) – Błotnica (50,6 km) – Czarniecka Góra (54,6 km)
Lenght: 54,6 km
Colour: green
Difficulty: medium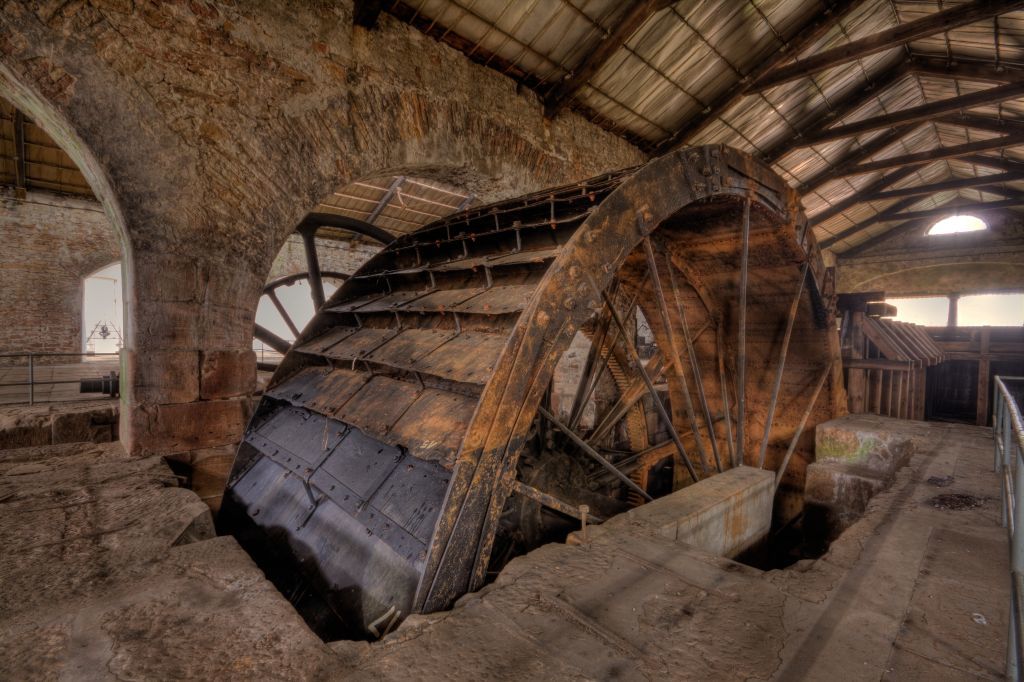 photo M. Maciążek
Sielpia - situated on the Czarna Konecka River, near a lake of about 150 acres, is the biggest holiday resort in the Świętokrzyski Region. In the 19th century, however, the place was well known for the fact that one of the biggest industrial plants of Zagłębie Staropolskie operated there. Nowadays, the old buildings of the rolling mill and the puddling mill (a plant converting pig iron into malleable steel) house the Museum of Zagłębie Staropolskie. The most valuable exhibits include a huge, metal drive wheel of 8m diameter and some unique machines and equipment such as lathes, planning machines, presses or one hundred and fifty-year-old machine tools. Also, a water intake (dykes, sluices, and channels), production halls, wood dryers, a gate-house and an old settlement have remained there.
Miedzierza – in the place of timber church (which was transferred here from Radkowice near Starachowice) the Neo-Romanesque church was erected in 1913 which interior was fitted with old church's elements: stony font from 17 century, painting of Holy Virgin Mary with the Child, painting of Saint Jan Babtist and Baroque releif of Saint Anna, Holy Virgin and Child, two Baroque benches and crystal chandelier.
Górna "Krasna" – floral and ornithological reserve which was established to protect section of the Krasna river and its valley where where can be seen and precious species of aquatic plant communities, bog, meadow, forest, rush, marsh and meadow. This area is a perfect place for aquatic animals: heron, green caddis, trout and burbot. Many animals live here: otters, beavers, deer, badgers, martens, hares, and weasels.
Krasna – memorial to the 25 people killed Sept. 6, 1939 year, and 32 soldiers killed during the fighting with the Nazis.
Czarniecka Góra – the village is famous for Świetokrzyskie Rehabilitation Center originated from 1891 when doctor Michał Misiewicz appreciated values of the neighborhood and bought just over ten hectares wood. In the early 20. century Czarniecka Góra acquired a spa status. "Stefan" pond enjoyed the most popularity among the visitors.
More information: www.sejmik.kielce.pl