Cistercian Monastery in Jędrzejów
Practical Information
Detailed Information

Zwiń

Rozwiń
Object type:

Religious monuments
County:

jędrzejowski

Community:

Jędrzejów

Address:

Jędrzejów , ul. Kalsztorna 10

Postal Code:

28-300

Latitude:

50.653487544582

Longitude:

20.282907485962

Tourist region:

Jędrzejów Region
Phone:

+48 41 386 23 08

Website:
Surrounding Accommodation

Zwiń

Rozwiń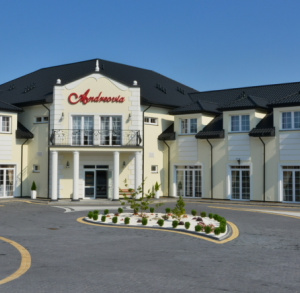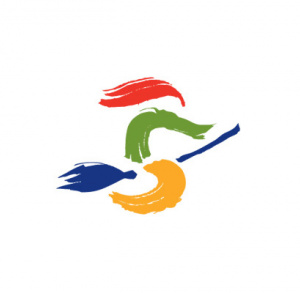 Zacisze
Jędrzejów, ul. Piłsudskiego 4

+48 41 386 18 25
Tourist opinions

Zwiń

Rozwiń
Description
The monastery was founded by the Wrocław bishop Janik Jaksa and his brother Klemens in 1140. It was raised near the Biała Nida river-head as the 21st branch of Morimond Abbey (France) and received the name of Morimondus Minor. Its construction was completed in 1149. The Jędrzejów abbey was the first one to be established on the Polish territory.
A settlement of Brzeźnica was soon initiated by the Cistercians; its name derived from the little river running across the settlement. Some time later they changed the name into Jędrzejów, or Andreovia – St Andrew"s Way. Such name was given to it in order to show their devotion to St Andrew the Apostle, patron of the East. The status of the monastery in Jędrzejów was raised to that of an abbey in 1149. The Cracovian (Kraków) bishop Wincenty Kadłubek consecrated the new church of the Assumption of the Holy Virgin Mary, patroness of the Cistercian order, in 1210. In 1447, towards the end of the Middle Ages, Mikołaj Odrowąż of Rembiszyce was nominated the abbot of the Jędrzejów abbey. He is the author of important remodeling works: the monastery building was thoroughly reshaped, and the church – modernized. Cloisters were added to the monastery, the Romanesque church acquired many Gothic elements, and a separate building for abbots with hospice was constructed. Eminent artists from Cracow (Kraków) were invited to carry out works: Wit Stwosz, a sculptor, and two goldsmiths, Mikołaj Kregler and Mikołaj Breimer. Much dilapidated 12th century parish church was replaced with a new Gothic building, today devoted to the Holy Trinity. The Cistercian order was dissolved in 1819, and a war hospital was arranged in the former monastic buildings. The last Cistercian, Wilhelm Ulawski, died in 1855. The ministration duties were taken over by the Reformati fathers. Jędrzejów lost its municipal rights in 1870, and the Reformati fathers had to leave the monastery for supporting the national uprising of 1863-64. A seminary for teachers was organized in the former monastic buildings by the tzarist authorities in 1872. The Cistercians returned to Jędrzejów in 1945. It became a priory in 1953, and its status was raised again to that of an abbey in 1989.
The first diocesan Eucharistic Congress was held in the parish of Blessed Wincenty Kadłubek in 1934.

The Sanctuary of the Blessed Wincenty Kadłubek
ul. Klasztorna 10
28-300 Jędrzejów
Phone: +48 41 386 23 08
Opening hours:
Organized groups are requested to announce on gate. Groups can also be notified by phone or email.
Sightseeing: Monday to Saturday 8:00 to 13:00 and from 13:30 to 19:00. Monastery is closed on Sundays and religious holidays.
Ticket prices:
- offering
Tourist Information Center in Jędrzejów
The Przypkowski Family Museum
Pl. T. Kościuszki 7/8
28-300 Jędrzejów
Phone: +48 41 386 54 89
www.muzeum.jedrzejow.pl
Informations can be obtained in The Regional Center of Tourist Information
ul. Sienkiewicza 29
25-007 Kielce
Phone: +48 41 348 00 60
e-mail: informacja@swietokrzyskie.travel
Location
Hidden text line that is needed to fix map width
20.282907485962
50.653487544582
Jędrzejów, ul. Kalsztorna 10
Cistercian Monastery in Jędrzejów